Langco Land & Cattle is a mixed farming operation located 4 miles east, and 2 1/2 miles south of Viking.  Family owned and operated by Colin and Evelyn Lang and Steven and Donna Lang, the beef division consists of 80 Black Angus, and 20 Shorthorn cow nucleus herds that provide seed stock to the 120 commercial herd.

Our motto, "Keep the Best and Cut the Rest" reflects our continuous pursuit to improve the quality of bulls we have to offer  every year, as we meticulously cull from day one to sale day. Not every cow is a bull mother.  Commercial cows are crossbred Shorthorn, Angus cross, producing what we feel are tremendous commercial replacements marketed at our sale.  Our, long yearling, sale bulls are developed slowly and not pushed as calves, only to achieve high yearling weights.  They are grassed all summer, then brought in, in early fall to get ready for sale.  We feel this gives our customers the best chance for purchasing a bull they can be proud of well past sale day.  At Langco we believe in a balanced breeding approach, not breeding for extreme, and we like to think of our pasture as our show ring.
We feel we can provide commercial cattlemen with high performance bulls raised under ranch conditions, developed and fed properly on high roughage rations.  Long yearlings will breed more cows while maintaining condition, adding longevity and value to your commercial operation.  


Feel free to stop by the farm at any time, and we would be glad to discuss the possibility of adding Langco genetics to your operation.
Home of Langco Angus and Silverwillow Shorthorns

We "Keep the Best and Cut the Rest"

Gracie, Steven, Donna & Barrett

Steven & Donna

PO Box 604

Viking, Alberta

T0B 4N0

Ph/Fax (780) 336-4928

Colin & Evelyn

PO Box 753

Viking, Alberta

T0B 4N0

Ph/Fax (780) 336-2288

This page was last updated: February 19, 2021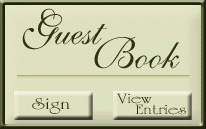 Thank you to the 2021 bidders and buyers and to everyone that made sale day a successful day!  Hope to see you all next year!